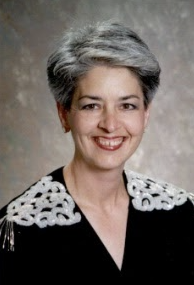 Application Deadline: Friday, December 3rd, 2021
Committee Chair: Lisa Coe
Louise Stephens, a graduate of the University of Arizona School of Information, worked for Glendale Public Library for 30 years, retiring in January 2007. During that time she served as a children's librarian and library manager. Throughout her career, Louise was active in the Arizona Library Association, serving as its Association President, Public Library Division President, and Awards Chair at various times. In 2001 she was named the association's Librarian of the Year, and in 2007, she received the Rosenzweig Award for distinguished service. Louise advocated for libraries as a centerpiece of a community as well as the need to network with other librarians as the forces to keep those institutions running. Louise passed away in July 2007, and an endowed scholarship was established in her memory. The Arizona Library Association is charged with administering the scholarship fund, endowed with the University of Arizona Foundation.
Donations for the scholarship endowment are accepted continuously. DONATE NOW! or mail a check payable to the Arizona Library Association, with "Stephens Scholarship" in the subject line to:
Arizona Library Association
ATTN: Stephens Scholarship
2532 N 4th St #271
Flagstaff, AZ 86004
To support students enrolled in the University of Arizona's School of Information M.A. program.
Sheryl Orman, 2020
Alexander Soto, 2019
Natalie Menges, 2018
Phoenix Smithey, 2016
Sarah Kortemeier, 2015 
Alexa Tulk, 2014
Sara Filion, 2013
Daniela Rovida, 2012
Donna Hanley, 2011
Sheila Beeson, 2010
Kristen Curé, 2009
Kassandra Rodeheaver, 2008
Amount $2,000, awarded after a recipient is chosen. Scholarship is non-renewable.  
General Eligibility Requirements
Arizona Resident 
Student in good standing enrolled or admitted to the School of Information M.A. program for a minimum of 6 credit hours in a semester 
Current Member of the Arizona Library Association at any level (student, full, etc.)
Complete the application.
Submit a statement of no more than two (2) pages, stating why you chose librarianship as a career, outlining your career goals, and describing the importance of involvement in professional associations as it relates to librarianship.
Submit evidence of admission and enrollment to School of Information/UA (acceptance letter and unofficial transcripts, if applicable)
Undergraduate transcripts (unofficial is acceptable)
2 letters of recommendation, speaking to the applicant's ability and promise as a future library professional.
The recipient will commit to continued membership in AzLA throughout School of Information program.
The recipient will commit to attend the AzLA Conference. The recipient will be recognized at the annual conference's awards function.
The current round of applications are due by September 1st, 2021. 
The scholarship award committee will review all applications and make a recommendation to the AzLA Board. The AzLA Board will approve the candidate for the scholarship annually at its July Board meeting. 
The scholarship award committee is comprised of:
One Stephens/Fanchaly Family Member
Two AzLA Executive Board Members
Application