May 2021 – What's New for You in Professional Development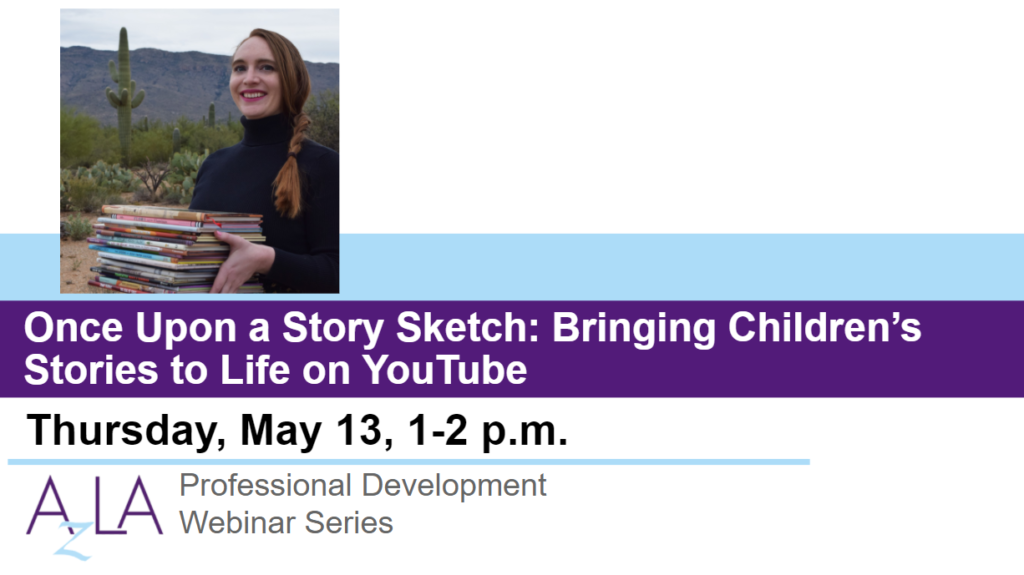 Program Description:
Pima County Public Library (PCPL) staff will discuss the development and execution of the Story Sketches virtual program. This presentation will cover the practical aspects of getting this program going from the idea stage to the final outcome. Story Sketches allows children and teens to submit short stories and (if the child wishes) illustrations that are turned into a narrated video posted on the library's PCPL Kids Youtube page. We will share the process PCPL staff use to illustrate and narrate submitted stories and the structure of the program that has made it successful. With over 1,000 views and counting, this is a great way to engage with the community.
Presenter Bio:
Megan Hellwig works as a Children's Library Associate for Pima County Public Library. She previously worked as an English Language Instructor in Daegu, South Korea. With a background in education, illustration, and storytelling, she creates children's media that encourages literacy and learning. She is a member of the Society of Children's Books Writers and Illustrators (SCBWI). She writes and illustrates picture books and middle-grade stories in her free time.